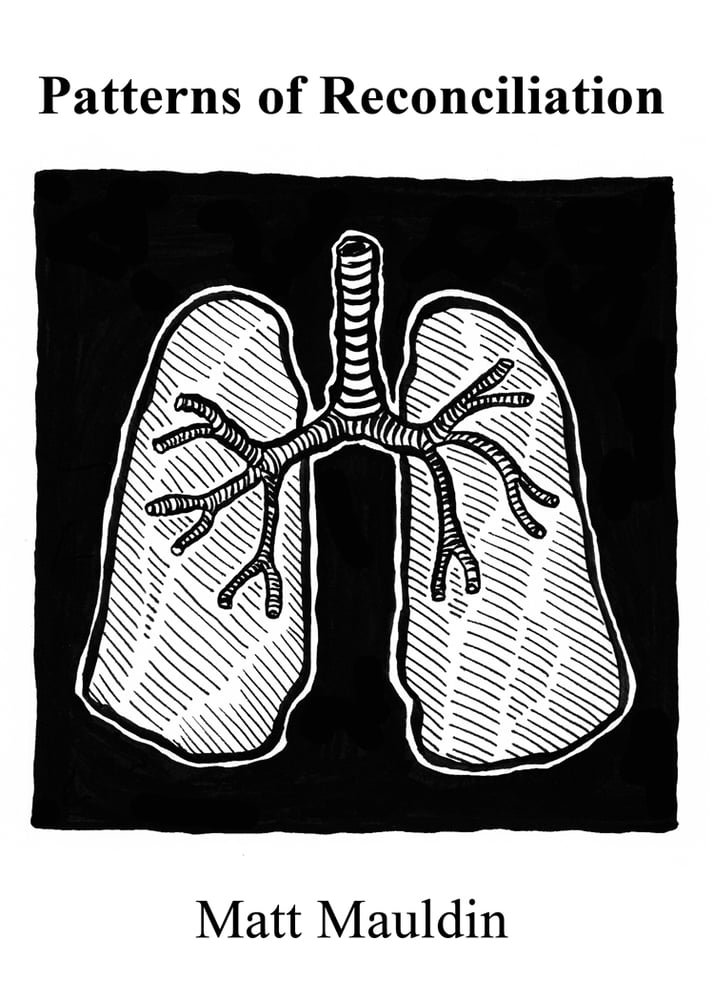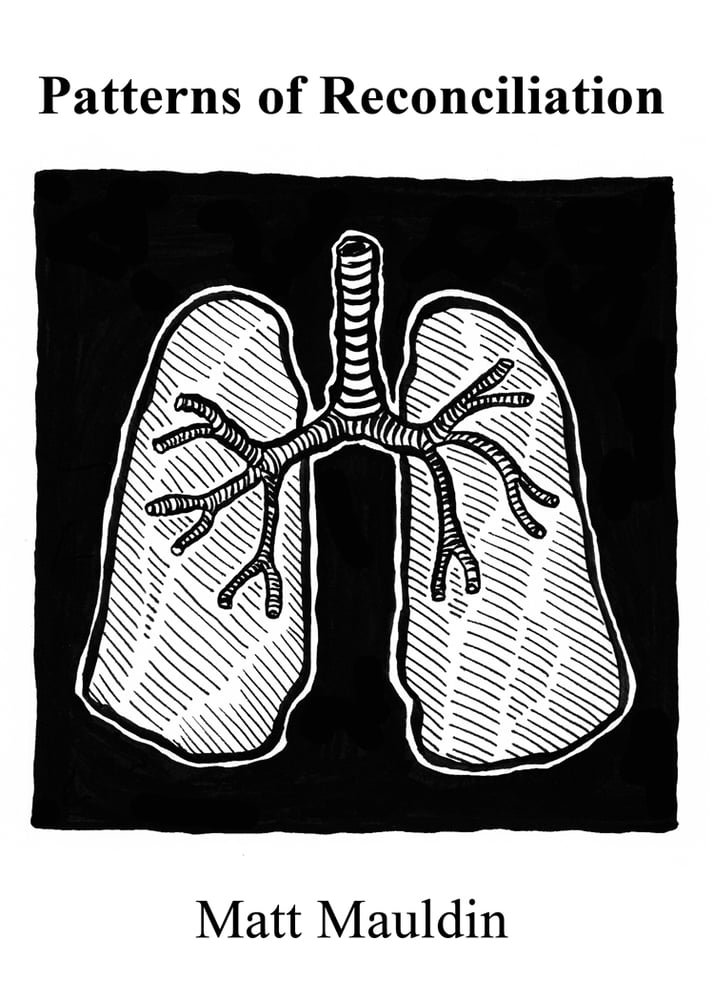 Patterns of Reconciliation
$9.99
Patterns of Reconciliation
88 Pages • Offset Printing • Heavy Stock cover and 55 lb paper
5" x 7"
List price: $9.99
ISBN: 978-1-5323-5488-5
Robot Enemy is excited to release, Patterns of Reconciliation A collection of poems by Matt Mauldin. Matt is a bona fide Atlanta, Georgia native with deep roots in the 90s underground post-punk music scene as singer and lyricist for highly acclaimed bands such as Car vs Driver, Chocolate Kiss, and Sonn Av Krusher.
Car vs Driver were propelled by an energy that embraced sincerity and emotion. They stood alongside bands that defined the 90s D.I.Y culture spending their late teenage years crisscrossing America in a cargo van playing shows in sweaty basements and repurposed creative spaces. Matt continued his musical endeavors with the experimental and underappreciated, Chocolate Kiss who blasted out four albums in their tenure. The hard hitting Sonn Av Krusher was Matt's swan song before relocating to central California in pursuit of the perfect grape.
The always interesting, introspective, and on point, Matt Mauldin continues to wrestle with the world around him. Matt's very nature of how he interacts with politics and even quiet rides through rural roads in California's wine country is his muse that spills poignant words on to paper.
His first anthology, Patterns of Reconciliation, is comprised of select poems written from 1993 to 2017, and is organized around themes of coming-of-age, trauma, love, mourning, depression, anxiety, relationships, enlightenment, social commentary, and spirituality.
Artwork: Bob Rob (Medina)
Layout: Sonny Kay